PhD Defence Etleva Gjonca
Start date

Thursday, 30 November 2017, 15:30

End date

Thursday, 30 November 2017, 17:30

Location

Senaatszaal, Woudestein Campus, Rotterdam
European Competition Policy and Financial Services: Rules and Empirical Insights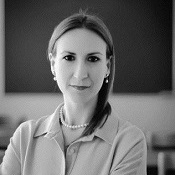 It's with great pleasure that we can announce that on Thursday 30 November 2017, at 15.30 hours, Etleva Gjonca will defend his thesis: 'European Competition Policy and Financial Services: Rules and Empirical Insights'.
Supervisors: Prof. Elena Argentesi & Prof. Roger Van den Bergh
You are all invited to join the ceremony! Please make sure that you are there at least five minutes before the start of the ceremony. Once the doors are closed no late admission to the room is allowed! You then have to follow the ceremony on the TV screen next to the Senaatszaal.
---
Back to overview
Publication date: 14 September 2017
---