Reforming the Investor-State Dispute Settlement System: European and Chinese Perspectives
On 17th and 18th October 2017, the conference 'Reforming the Investor-State Dispute Settlement System: European and Chinese Perspectives' was successfully held in Wuhan University, Wuhan, China. A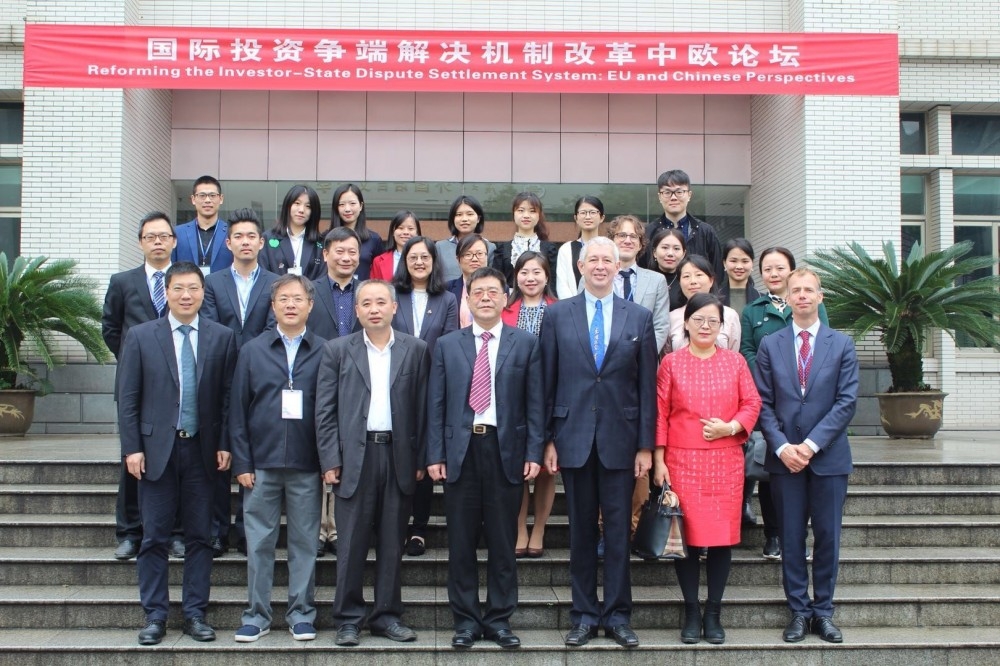 s one of the main activities of the joint research project 'Reforming the Investor-State Dispute Settlement System: Dutch and Chinese Perspectives' funded by KNAW, the conference was organized by the Institute of International Law of Wuhan University, Wuhan University Center of Overseas Investment Law, together with Erasmus China Law Center, Erasmus School of Law.
Prof. Yuwen Li, Prof. Michael Faure, Prof. Martijn Scheltema, Mr. Cheng Bian and Mr. Wanli Ma, both are PhD candidate from Erasmus School of Law, as well as Mr. Vid Prislan from the Law School of Leiden University attended the conference. A wide scope of hotly-debated and cutting-edge topics on reforming ISDS have been discussed, including the judicialization of the ISDS system by assessing the latest EU approach on a multilateral investment court,  application of law and economics theories on arbitration and litigation, public policy considerations in EU-China BIT negotiations, the role of national court in ISDS, the status of SOEs in ISDS, China's new initiatives relevant to investment dispute settlement in the context of One Belt One Road strategy.   
This conference is part of the project where a book with significant academic prestige is to be published. In the same vein, a following-up conference is expected to be held in April 2018, hosted by Erasmus School of Law at Erasmus University Rotterdam, the Netherlands.
---
Terug naar overzicht
Publicatiedatum: 9 november 2017
---