Empirical Legal Studies Workshop
Startdatum

Woensdag, 24 mei 2017, 9:00

Einddatum

Woensdag, 24 mei 2017, 18:00

Locatie

Campus Woudestein, Burgemeester Oudlaan 50, Rotterdam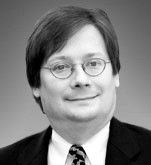 Empirical research is becoming more and more prevalent in legal scholarship. In order to promote this field and to introduce advancements in research designs, a group of three leading universities in the Netherlands is organising bi-annual workshops on Empirical Legal Studies (ELS). Each workshop hosts a prominent scholar in the field of Empirical Legal Studies as a keynote speaker. Following the keynote lecture, a number of scholars at the beginning of their academic career present their working papers where they use quantitative methods to address legal questions. These workshops provide an environment to exchange ideas and to discuss developments in the area of ELS.
We are happy to announce that in the upcoming workshop we will host the renowned scholar in Empirical Legal Studies – Prof. Jeffrey Rachlinski (Cornell Law School and Erasmus School of Law). 

Jeffrey Rachlinski holds a Ph.D. in Psychology and a J.D. from Stanford University. Rachlinski has offered new perspectives on the influence of human psychology on decision-making by courts, administrative agencies, and regulated communities. 
Who can apply?
Young scholars (PhDs, Post-docs, and Assistant Professors) who are interested in presenting their work related to ELS (any area of law) in the ELS Workshop are invited to submit their papers until 15 April 2017. A limited number of papers will be selected for presentation and the decision will be communicated soon after.
---
Terug naar overzicht
Publicatiedatum: 21 maart 2017
---